About Us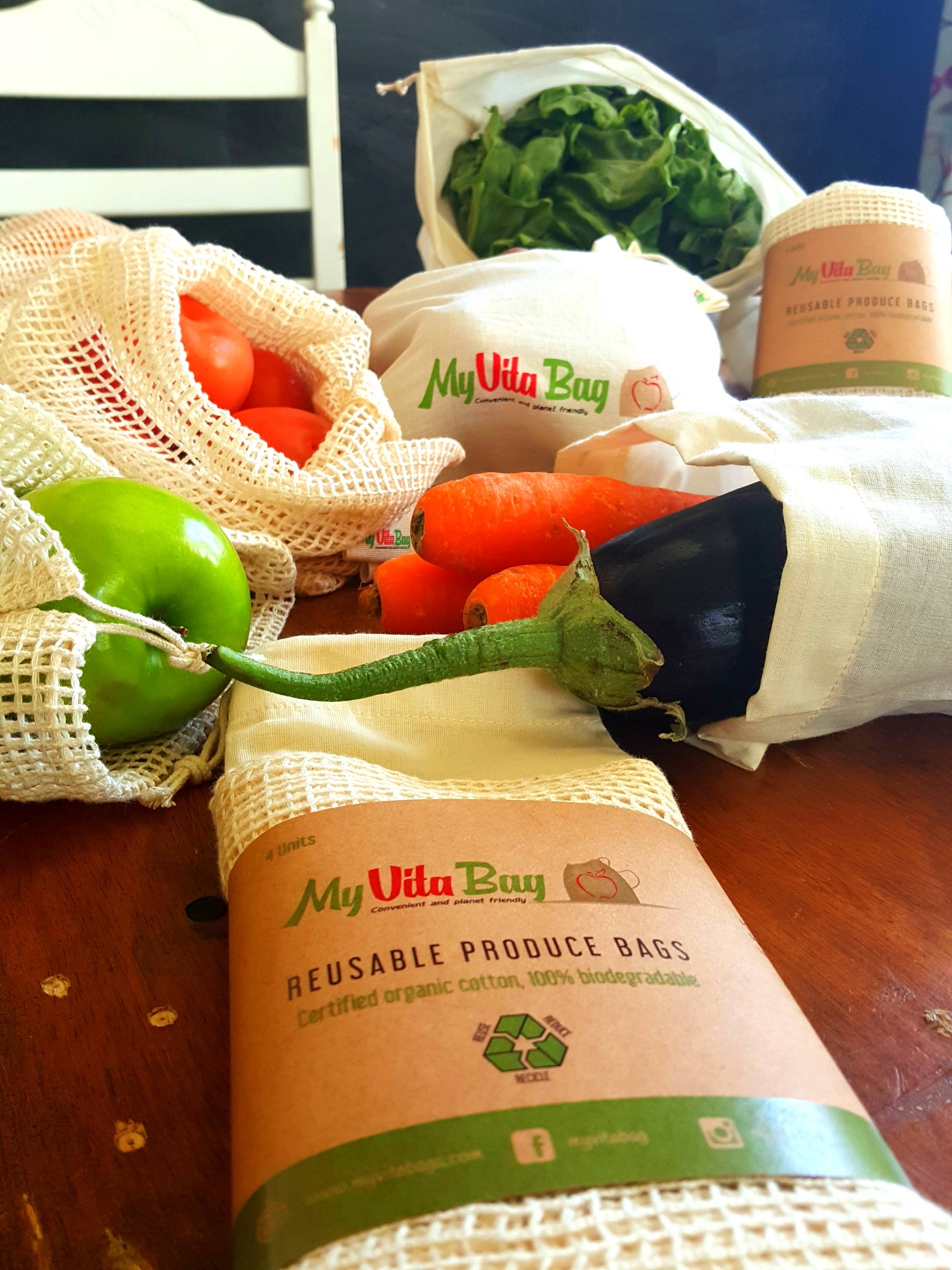 Problem
According to The World Counts, 5 trillion plastic bags will be consumed worldwide this year. That's 16,000 a second! It is also predicted that by 2050, there will be as much plastic as there are fish in the oceans.
SOLUTION
My Vita Bag has worked really hard to bring you a sustainable solution to plastic bags for your produce. Our bags are ethically made from 100% certified organic cotton designed to last you many years.
Our reusable produce bags come in packs of four with two mesh bags that are ideal for your fruits and two muslin bags that are great for carrying and  storing your greens as well as your bulk bin items. This amazing bags are refrigerable and machine washable and will help keep your produce fresher in the fridge for longer.
To encourage and enable ethical, responsible and conscious production and consumerism by offering an easy, practical and sustainable solution to plastic bags used to bag up your produce.
Sustainable cities and communities, thriving animals on land and below water. New Zealanders pioneering a purposeful and planet friendly lifestyle, for the earth, ourselves and our future generations.
Purpose driven
Ethical Sourcing
Focus on impact
Sustain life
Do good, feel good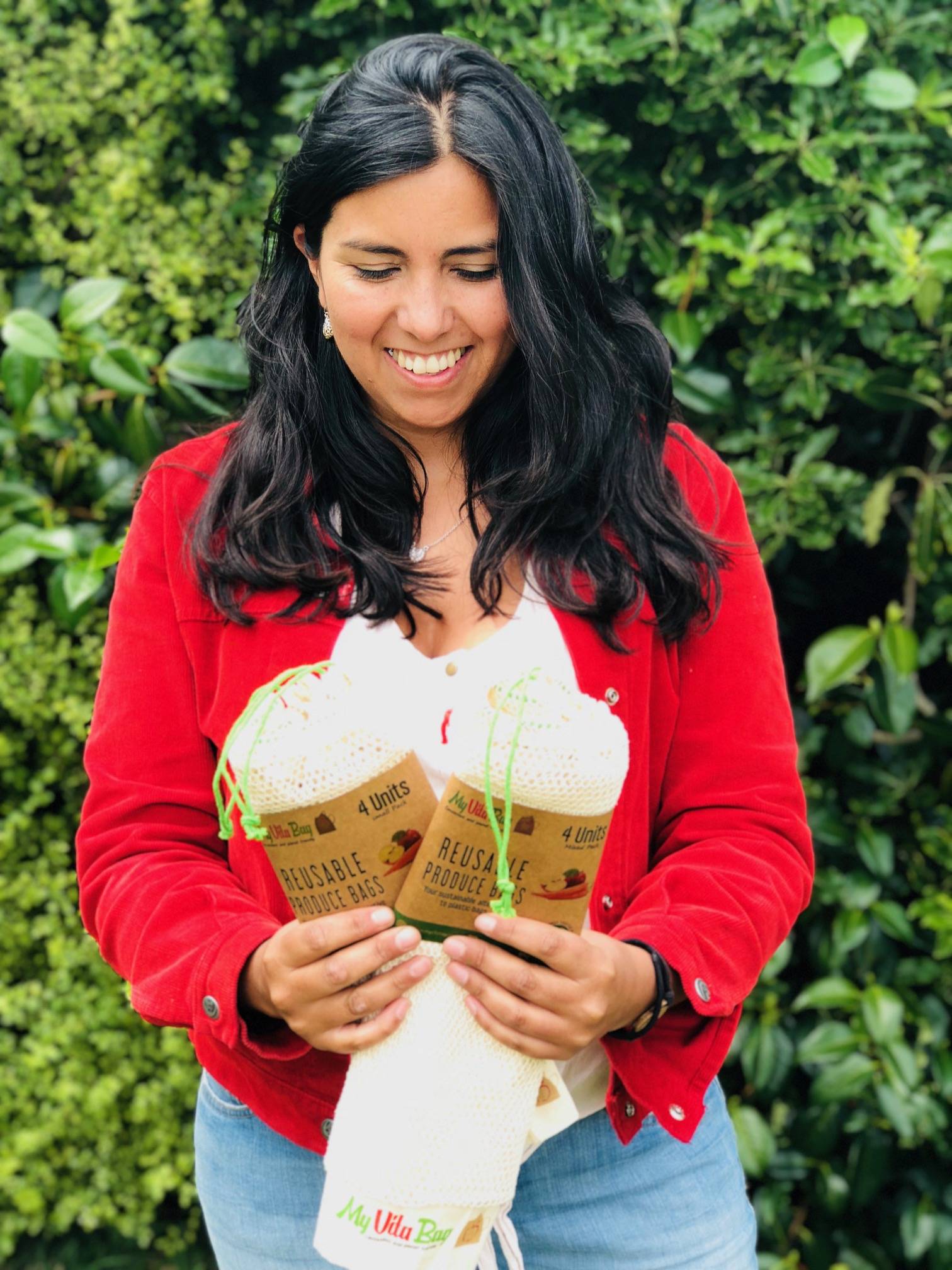 Hello everyone - welcome to My Vita Bag!
I am Cecilia, CEO and founder of My Vita Bag. I am a mum of three gorgeous boys who challenge my thinking and actions with their innocent questions and observations. My children are my constant reminder of the things that gives life meaning and things that are worth protecting.
I hope for My Vita Bag to help NZ and our planet become a better place for our children to live in today and in the years to come.